Is your organization wasting $$$s on employee stress?
Are you looking for quick and easy solutions to boost loyalty, engagement, teamwork and productivity?
Archana's seminars combine cutting edge science and perennial spiritual wisdom, in a light-hearted series of experiential learning events.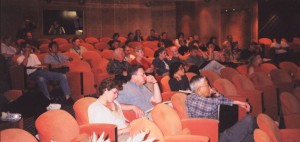 Employment Empathy: The more reliable way to create real, lasting joy at work is to offer genuine help to someone in need…regardless of their response.  Authentic empathy requires inner strength, intuition and courage.  This program will positively, gently boost productivity and teamwork.
Laughter After Stress: It's tremendously satisfying to look back at problems, and realize that together, we have grown into better people. Most difficulties are opportunities for our growth – the harder the challenge, the more we are purified.   You are resilient!  You will learn to avoid the common pitfalls of imagined strength or denial of problems.  You'll learn the art and science of healing and transcending from stress.
Mind ONE: Control your mind, control your life!!  Meditation is much more than 'mindfulness'.  Dive deeply, to harness your potential.  You'll develop skills to bolster will power, concentration, confidence and positive energy.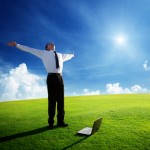 BreathWorks:  From the moment of our first breath, we are empowered to take control.  Also at that moment, we forget how to exist without body and breath.  This seminar discusses the medical and sacred sciences of breath.  You'll learn how to harness your will power to energize your every important effort.  Breath is the key to unlock your intuition, and magnetize workplace successes.  At the level of breath and heart, we connect with Source.
Policy Development for Top Executives:  You've worked hard to reach the top, and now you write the rule book.  You intuitively navigate through the policy-making nexus by making predictions in the face of uncertainty, managing politics between decision-makers and staff, managing retrenchment, and boosting your team's creativity.  This short, content-packed seminar will give you a solid foundation for your executive leadership.
Project Management for Non-Profit Organizations: You believe in your mission, but there's just too much work coming at you.  This program will give you an organized, professional approach to bolster your peak performance and quantifiable results.  Project management skills are your advantage in a competitive industry.